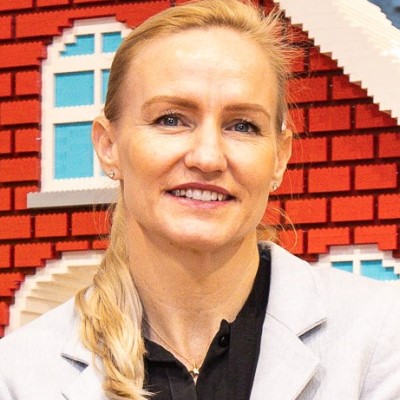 Vice President, LEGO Retail Marketing
Claire Waugh joined the LEGO Group as Vice President, LEGO Retail Marketing, in 2019 to expand the company's retail channels and improve the shopper and brand experience. This includes offering best-in-class shopping experiences, both online and in physical stores, through the delivery of great play and shopping experiences and engaging 'storytelling' of the LEGO brand values and heritage.

Claire has extensive experience in leading omnichannel and multi-unit retail marketing teams across functions and supporting strategic transformations at both a regional and global level. Prior to joining the LEGO Group, Claire was the Chief Marketing Officer at Jack Wills and was responsible for defining and overseeing the definition and implementation of the retail marketing strategy to ensure that it supported the brand's overall goals and objectives, guiding a seamless omnichannel customer journey. Prior to that, Claire worked for the British fashion brand, Burberry as Global Director of Marketing leading the global beauty retail marketing and later the strategic development of key categories within the fashion division.