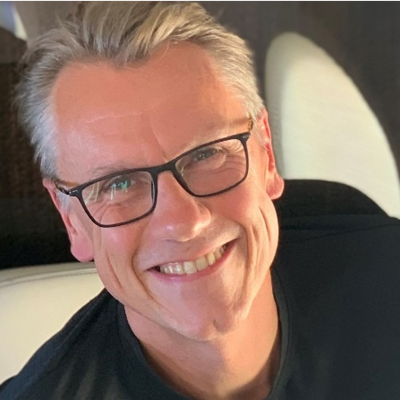 Colin has served as the Chief Operating Officer for Under Armour (NYSE: UA) since the beginning of 2020. With 14,000 employees and $5.3 billion in revenue, Under Armour is a global athletic brand that provides fitness clothing, equipment and digitally connected fitness apps. In his current position, Colin is responsible for the company's supply chain, integrated planning, distribution, information technology, business-process management, and sustainability.

Prior to joining Under Armour, Colin served as Vice President and Managing Director of Asia Sourcing for VF Corporation Hong Kong (NYSE: VFC) from 2012 to 2016. With $10.5 billion in revenue and 50,000 employees, VF is one of the world's largest apparel, footwear and accessories companies with a diverse portfolio of iconic outdoor and activity-based lifestyle and workwear brands. He was responsible for all aspects of the company's $4.5 billion global sourcing division, excluding Latin America, for VF's portfolio of brands, including The North Face, Timberland, Vans, Nautica, Lee, Wrangler, JanSport and Kipling.

From 2010 to 2011, he served as Executive Vice President of the Footwear and Accessories Group at the Li and Fung Group. From 2001 to 2010, he worked in several positions of increasing responsibility at the privately held activewear and sportwear company Pentland Brands, most recently as Chief Executive Officer for Pentland Asia, where he was a member of Pentland's executive board. Prior to that, he was Chief Operations Officer at Wongpaitoon Group, where he held full P&L accountability for footwear-manufacturing facilities. Between 1981 and 1989, he served in various roles at Reebok and Bally Shoes UK.

Colin is a board member of several organizations, including World Federation of Sporting Goods Industries and the Baltimore-based charity Living Classrooms. He is Co-Chairman of the Board for the Digital Supply Chain Institute and Chairman for the American Apparel and Footwear Association.