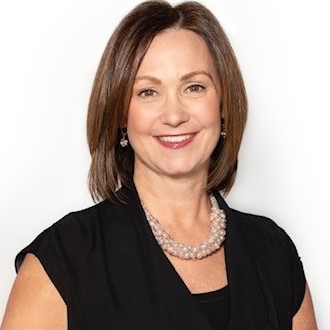 Executive Vice President, Chief People Officer
Corey Yribarren is the Executive Vice President, Chief People Officer at Sephora. In her role, Corey oversees all HR functions at Sephora North America, including Internal Communications and Branding, Diversity & Inclusion, Recruiting and Talent, and Employee Benefits. Corey and her team focus on making Sephora the best possible place to work while continuing to create more inclusive and diverse spaces for clients and all employees to grow develop and thrive.

An inspirational leader with strong global experience in HR, Corey believes that a people-first approach is critical to Sephora's success. Since joining Sephora in 2020, she has focused on continuing to develop a diverse workforce that is representative of all different backgrounds and perspectives. Under Corey's leadership, her team drives Sephora's Diversity & Inclusion Heart Journey and oversees Sephora's social impact and charitable initiatives including Classes for Confidence, Charitable Giving, and Sephora's Accessibility program. Most recently, Corey has been unwavering in leading all Sephora employees through the COVID-19 pandemic, providing employees with the resources, flexibility and support they need through this challenging time.

Prior to joining Sephora, Corey worked at Benefit Cosmetics for 15 years, where she rose to the role of SVP of Global HR. Earlier in her career, she worked in HR at Restoration Hardware and the Webvan Group. She is a graduate of the California State University, Chico with a Bachelor of Science-Health degree, and an MS in Counseling from California State, East Bay. She currently resides in the San Francisco Bay Area with her family.