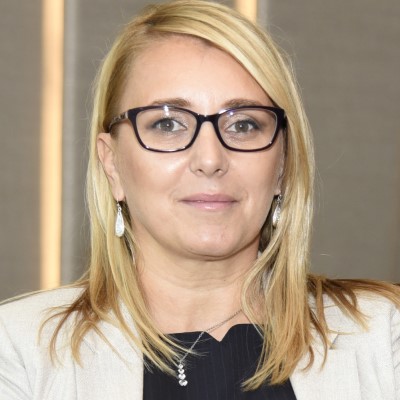 Head of eCommerce Risk Operations
Dajana Gajic-Fisic is a Head of ecommerce Risk Operations for JD Sports US/ The Finish Line and has been in a fraud industry for over 17 years. Currently Dajana is in charge of risk operations and oversees payment security, transactional fraud screening, ATO, policy abuse, loyalty program abuse and any additional post fulfilment risks to which merchants may be exposed.

During her career, Dajana opportunity to work with many known retail brands: such as Hugo Boss, Versace, Shiseido, Cole Haan, Puma, as well as with financial institutions. As the result of her experience Dajana has created and adopted unique approach to risk mitigation operations. This 360 approach focuses on segmenting fraud/risk operations process into four components: prevention, investigation, reporting and analytics, and strategy. Each component feeds into the next one, creating a holistic picture of the fraud and risk, helping organization them learn from the historical data and be proactive. In addition, to identify key players within organization and make them part of the process. The goal is to increase cross department collaboration as well as collaboration with third party vendors for most successful fraud management. This helps ensure that all internal and external key players, are operating in the way that if feeds into the larger enterprise's target: to increase revenue at minimal risk, with minimal friction.

For this unique approach and successes that followed, Dajana was named by a Retail Info Systems, a 2019 Industry Pacesetter: Fast Rising Retail Executive.