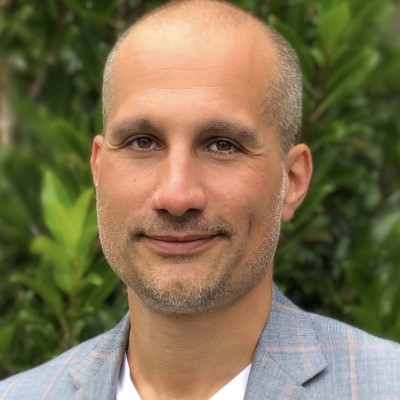 Chief Information Security Officer
Jamil Farshchi is the Chief Information Security Officer of Equifax (NYSE: EFX). From breach response to business transformation, Farshchi has spent his career leading teams at some of the world's most recognized brands.

Farshchi joined Equifax in 2018 and led an unprecedented transformation of the company's security and technology capabilities in the aftermath of one of the most consequential data breaches in history. Good security is good for the bottom line and, in 2020, Equifax achieved record revenue of $4.1 billion -- up more than 20% during his tenure.

Prior to Equifax, Farshchi was Chief Information Security Officer at The Home Depot, where he led the security turnaround for the Fortune 50 company following a high-profile breach.

He also previously served as Chief Information Security Officer of Time Warner, where he defended the company's premier networks such as Warner Bros., CNN, and HBO; Vice President of Global Information Security for Visa, where he secured over $7 trillion of payment card transactions annually; and Chief Information Security Officer of the Los Alamos National Laboratory, where he protected some of the most sensitive national security and nuclear weapon assets in the U.S. Farshchi began his career at NASA, eventually becoming the agency's Deputy Chief Information Assurance Officer.

Farshchi serves on the Board of Directors for the National Technology Security Coalition as well as the Institute for Information Security and Privacy at Georgia Tech.