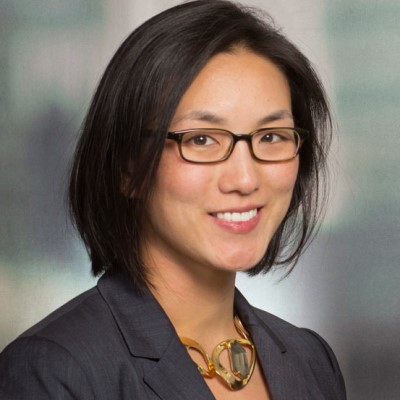 Managing Director and General Manager of Inclusive Investing
Jeanne Sun is a Managing Director and the General Manager of Inclusive Investing for J.P. Morgan Wealth Management. In this role, she leads the strategy, design, and delivery of products and experiences to better serve under-represented investments clients including Women, Black, and Latinx investors. By better understanding diverse clients' needs, challenges, and wishes, Jeanne and her team will enhance the end to end client experience so clients can better engage with their money, so they can make the most of their lives.

Jeanne has been with J.P. Morgan since 2001. Prior to leading Inclusive Investing, she held various leadership roles including Head of Advice Lab, a team of specialists providing planning insights to private clients, and Head of Investment Strategy for J.P. Morgan's GIO, Group where she was responsible for developing opportunistic and thematic investment ideas across asset classes. Her research and strategy background also includes experience as a sell side equity analyst in J.P. Morgan's Investment Bank where she covered U.S. large cap money center and regional banks through the 2008 credit crisis as well as being a member of Wealth Management's Chief Investment Office responsible for steering the Private Bank's investment offering and writing investment and wealth management publications for clients.

Jeanne is a graduate from the Massachusetts Institute of Technology (B.S.).