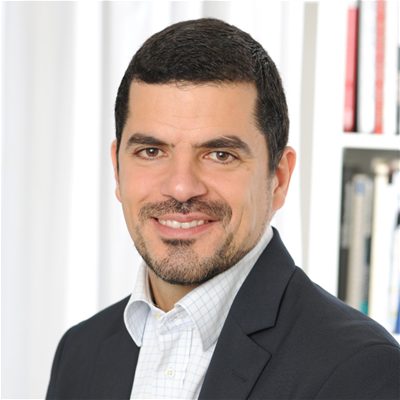 EVP, Chief Administrative Officer, and Deputy CEO
Jordi Martin-Consuegra, with over 25 years of international business experience, has worked with Hudson and Dufry, Hudson's parent company, for the past 13 years in diverse C-level roles. Dufry, a global leader in the travel retail industry, operates over 2,300 shops in 64 countries at airports, cruise lines, seaports, and railway stations, and is listed on the Swiss stock exchange.

Hudson, Dufry's North American division, operates more than 1,000 stores in airports, commuter hubs, landmarks, and tourist locations in travel convenience, specialty retail, duty free, and food and beverage destinations. Jordi has been instrumental in transforming Hudson's business across people and culture, organization, technology, and digital innovation.