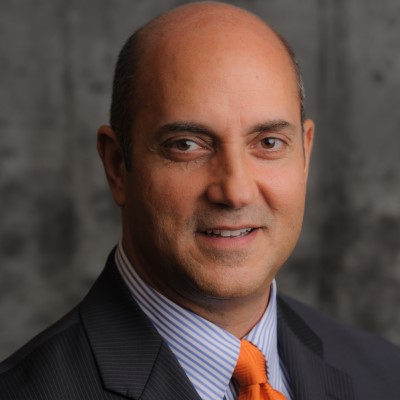 Vice President, Retail Industry Solutions at AT&T Business
Mr. Colaneri has held a number of senior positions in advertising, technology & retail over the past 30 years. He has been responsible for running all aspects of the retail, restaurant & hospitality business at AT&T since 2013. In addition to a full suite of AT&T services and analytics, he has assembled an extensive ecosystem of partners providing a comprehensive technology portfolio. Michael serves as lead Retail & Hospitality industry expert, internally and externally, to the AT&T Corporation. He has received numerous awards for his achievements driving growth for the Fortune 100 within these verticals. His compositions are regularly circulated in numerous publications and media.

Prior to joining AT&T, he was Director of US Sales and Operations for Direct Language, Inc., a global multilanguage advertising firm specializing in broadcast and print media where he designed and implemented sales and marketing strategies. Mr. Colaneri serves as a regular Guest Lecturer in the Graduate School of Business at the University of San Francisco and he serves as a graduate business advisor focused on fueling the retail industry with a continual pipeline of fresh talent.

Mr. Colaneri is on the Board of Directors for the National Retail Federation Foundation and he serves as Retail Industry Advisory Board member to Azeti Networks, a machine to machine/Internet of Things solutions firm headquartered in Berlin, Germany. Mr. Colaneri is former Chair on the Board of Governors for the San Francisco Symphony and was President of the Board at Frameline for 5 of a 6-year term, an international media and film distribution non-profit focused on Diversity Equity & Inclusion in under-served communities.

Michael received dual bachelor's degrees in Management and Marketing from San Francisco State University and received a Master's in Business Administration in International Business from the University of San Francisco.