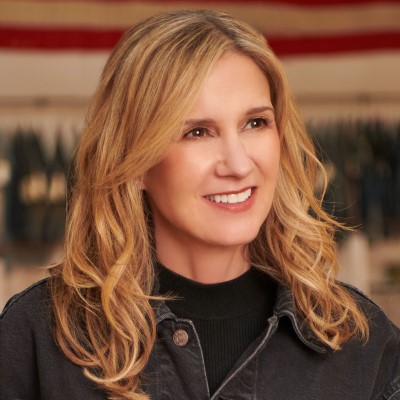 Michelle Gass, CEO of Kohl's, is responsible for the company's long-term growth, profitability, and strategic direction—overseeing its 1,160 store base, ecommerce business, and 100,000 associates across the country. She is committed to building a strong purpose-driven culture, and has accelerated the company's Diversity and Inclusion efforts and ESG strategies and goals.

Gass has recently set a bold new vision for Kohl's -- to be the most trusted retailer of choice for the active and casual lifestyle. During her tenure, she led the transformation of the company's efforts in becoming a leading omni-channel retailer, brought in and elevated notable national brand partnerships, and evolved Kohl's loyalty program into an industry-leading platform. As a champion of driving continuous reinvention for the future, Gass has forged new innovative partnerships with iconic powerful companies, such as Amazon and Sephora, to anticipate the needs of families for today and for tomorrow.

Gass has more than 30 years of experience in the retail and consumer goods industries, including holding a variety of leadership roles at Starbucks and starting her career at Procter & Gamble.

Gass has received numerous professional honors, including being named to Fortune's Most Powerful Women in Business and Businessperson of the Year lists, as well as being named The Visionary 2020 by the National Retail Federation. She currently serves on the Board of Directors for PepsiCo, Retail Industry Leaders Associates, National Retail Federation, and Children's Wisconsin.