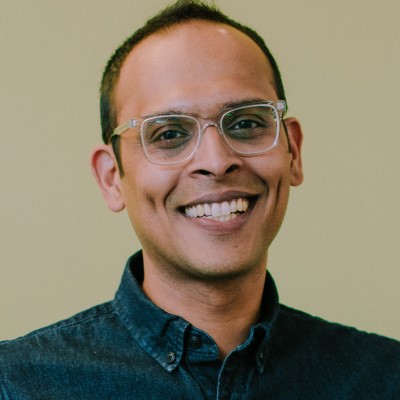 Director, R&D, Wayfair Next
Shrenik Sadalgi is an ideator, a futurist, a thinker-doer and a technologist. As head of Wayfair Next, he leads the exploration of far-future R&D for Wayfair where he's pioneering the future of retail and home by leveraging emerging technologies. Shrenik also serves as Chairman of the Khronos 3D Commerce Exploratory Group, a group of leading retail and technology companies exploring the opportunity to accelerate the adoption of 3D experiences by establishing a set of universal standards for platform-agnostic 3D model creation and distribution.

Prior to joining Wayfair, he helped build Horizon Mobile out of the CTO's office at VMware, helped create a pointer-based, interactive media system for TV at Hillcrest Labs, and an AR experience allowing users to collaborate and casually create music in a shared physical space called ARmonica that was exhibited at UIST 2010. Shrenik holds a Masters in Computer Science from Columbia University where he was a recipient of the MSTA fellowship.