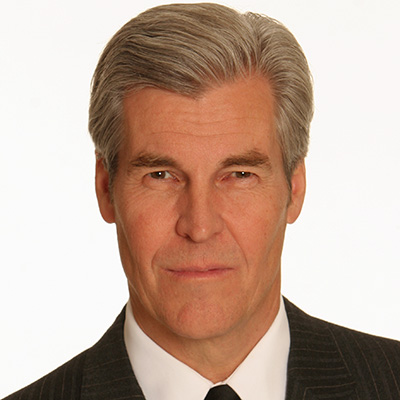 TJL Consulting Advisors LLC
Terry Lundgren served for 14 years as CEO of Macy's, Inc., operator of Macy's, Bloomingdale's, Bluemercury and one of the largest retail ecommerce businesses in America. He retired from Macy's, Inc. in January 2018 after serving for 10 months as the company's Executive Chairman. Prior to becoming CEO of the company in February 2003 and Chairman and CEO in January 2004, Lundgren had been President and Chief Merchandising Officer since May 1997.

As CEO of the corporation, Lundgren led Federated's acquisition of The May Department Stores Company in August 2005, nearly doubling the size of the company. One year later, he changed the name of more than 400 regional department stores across the country to the Macy's name, creating a nationwide brand and the largest fashion retail company in America. In February 2015, Macy's acquired Bluemercury. In fiscal 2016, the final year of Lundgren's tenure as CEO, Macy's, Inc. sales approached $26 billion, with approximately 140,000 employees. The company operated approximately 575 department stores under the nameplates Macy's and Bloomingdale's, and approximately 150 specialty stores that include Bluemercury, Bloomingdale's The Outlet and Macy's Backstage as well as macys.com, bloomingdales.com and bluemercury.com.
Lundgren currently serves on several boards including The Procter & Gamble Company and New Data Network. He is a former board member of Kraft Foods Inc. the Federal Reserve Bank of New York and has participated in numerous charitable and civic efforts. He has served as co-chairman of the Partnership for New York City and the American Heart Association CEO Roundtable, and as chairman of the National Retail Federation (twice), National Minority Supplier Development Council, and the American Society of Corporate Executives. Lundgren also currently serves as an Executive In Residence at Columbia Business School.

Lundgren has two daughters and resides in Florida with his wife, Tina.